The 2000 Jaguar Club Concours
I entered the concours in the XJ6 section, and won the McAuley Trophy for Most Improved Car, coming second in the XJ6 section.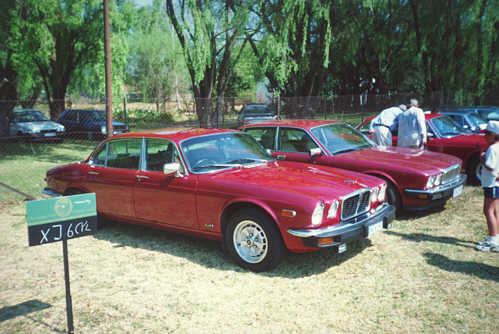 A view along the row of XJ6es. The XJ40 directly behind Shere Kahn was not entered for competition.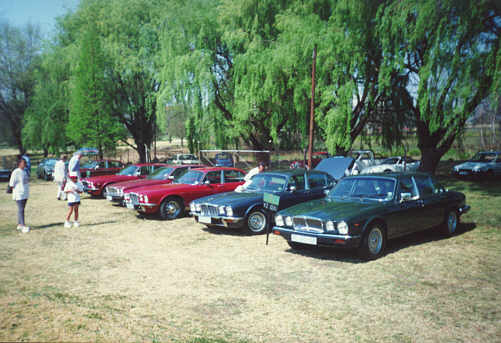 Another view, from the other side. The blue XJ6 (second from the front of the pic) was the winner of the XJ6 section.It's owned by Linda Ferreria, chairman of the club, and maintained by her husband Tony, who owns a Jaguar repair garage.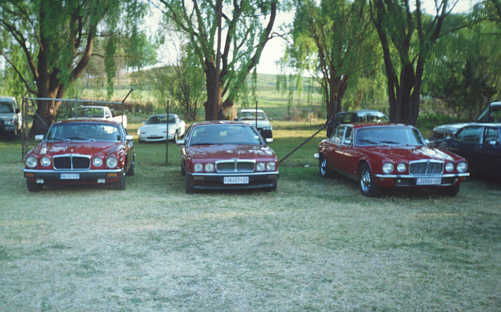 Three red Jags. The one to the right came third.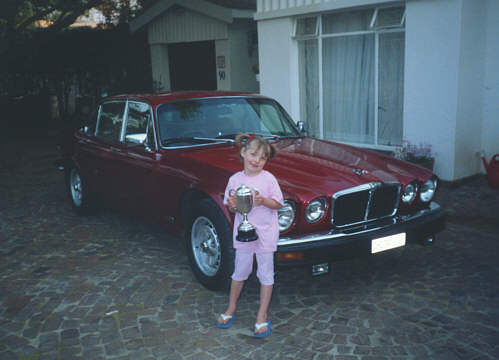 Heather holding the trophy that Shere khan won.
There were also many other Jags at the concours, either being entered, or just on display.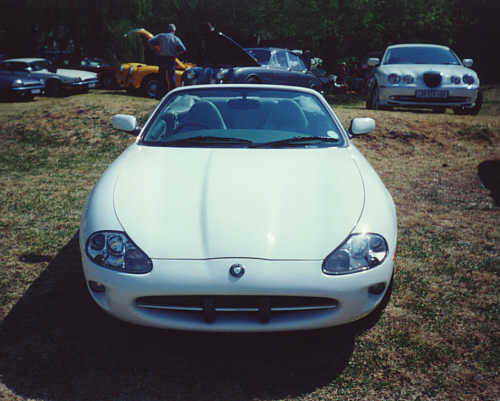 A beautiful white XK8.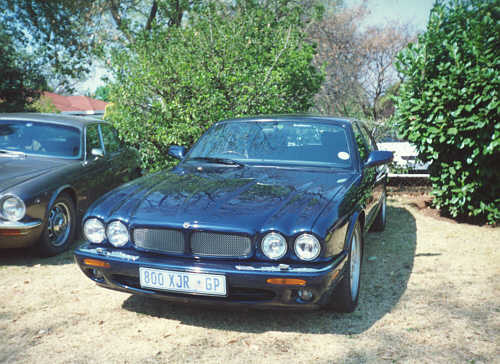 A dark blue XJR.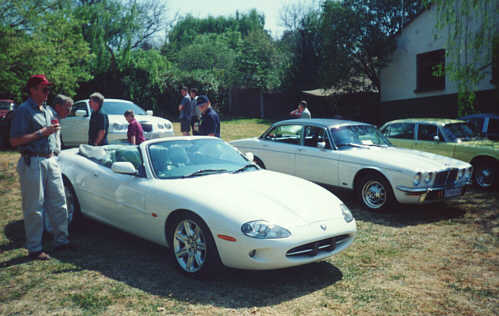 XK8, XJ6 and S-Type.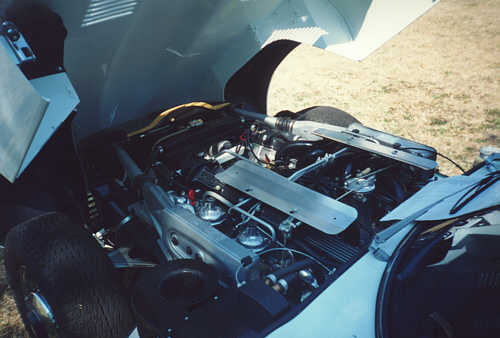 A V12 E-Type engine.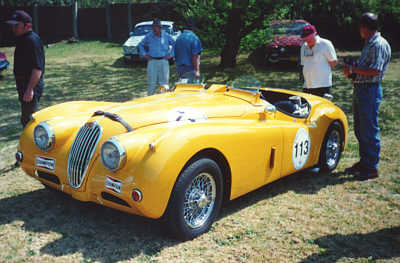 A racing XK140.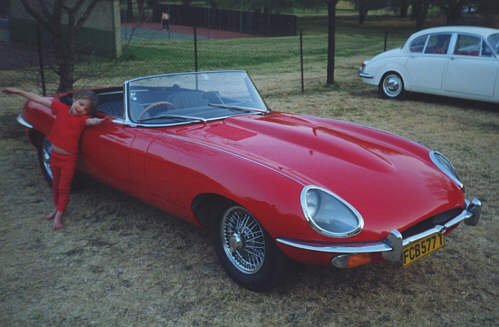 Heather poses with her favourite, an E-Type.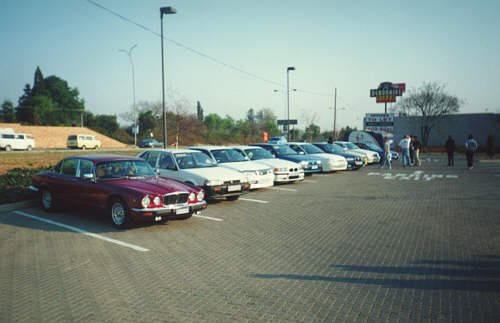 The day after the concours I went on a breakfast run with a number of the members of the CARToday Bulletin Board, and had a great time.

Copyright ©1999 G R Adamson
Last updated: 31 October 2000