The New Engine
The car arrived at Rivonia Service Centre; the bonnet was removed, and John began work on the engine removal.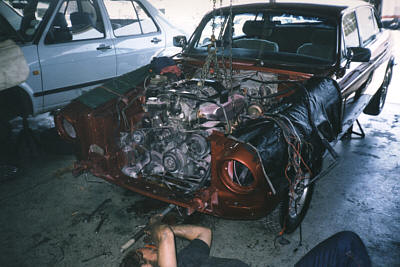 John jacks the engine up just prior to it coming out.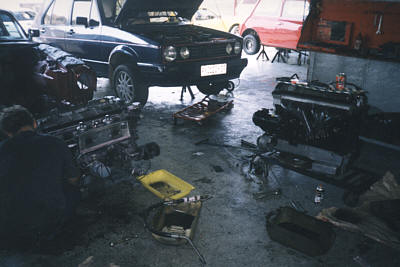 Ancillaries are stripped off the old engine, left, to be put onto the new engine, right. John meticulously cleaned and sprayed each component to make it look at good as possible. (Pity he wasn't so meticulous at bolting things together again). In the meantime, I cleaned out the engine bay and resprayed it.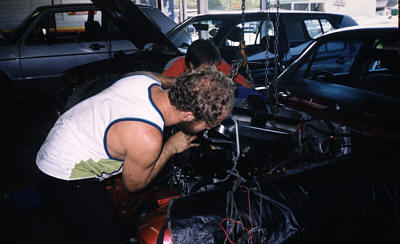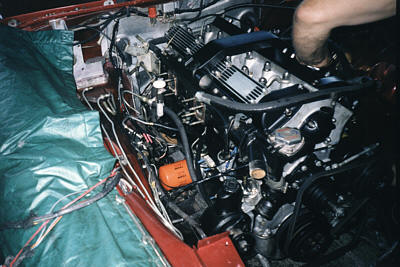 The new engine goes in.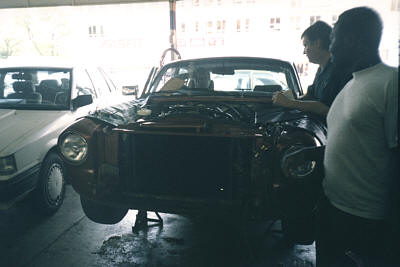 After John left Rivonia Auto, work unfinished, Graham (in the car), Pat (right background), and Elvis (right foreground) spent a fair while getting the engine running (John's timing was out) and redoing things John hadn't done properly.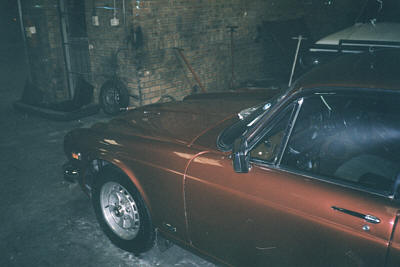 One the engine was running, the bumper and bonnet couldn't be fitted properly, for various reasons, and the bonnet started buckling. Shere Kahn went back to Dash Panelbeaters, where Nick found a replacement bonnet. Lawrence, their resident Jaguar bonnet fitting expert, fitted the new bonnet and the bumpers.
Shere Kahn is ready to leave, finally, with only about 453221 minor things to be fixed.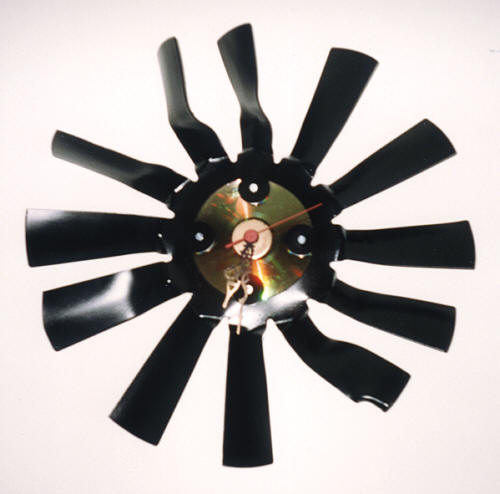 This is a clock that my talented sister Jocelyn made from Shere Khan's radiator fan, which had been mangled in the accident.

Copyright ©1999 G R Adamson
Last updated: 10 April 2000