The Crumple Zone Gallery - Restoration
Repairs took a lot longer than expected.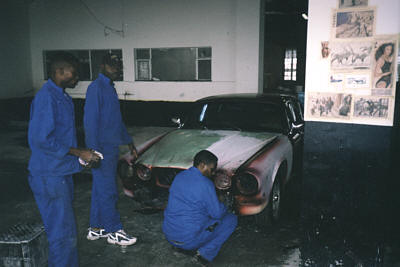 The replacement bonnet is fitted.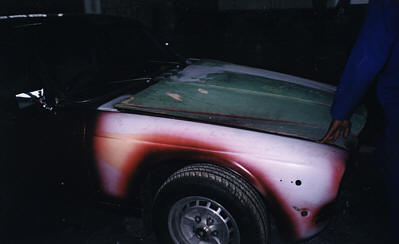 It was a lime-green bonnet, and had been part-prepared for spraying. As it later turned out, the bonnet was structurally weak near the front.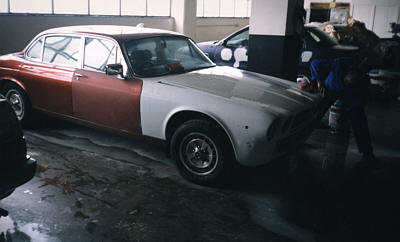 The new bonnet is patched and flatted.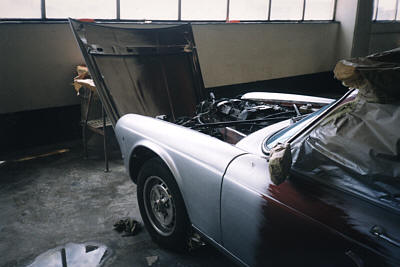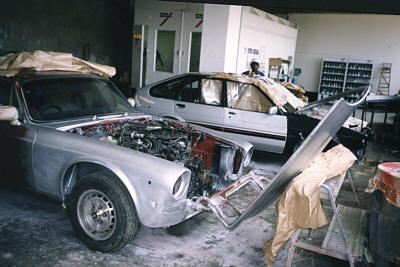 Masking for the spraying is applied, and a grey primer put on.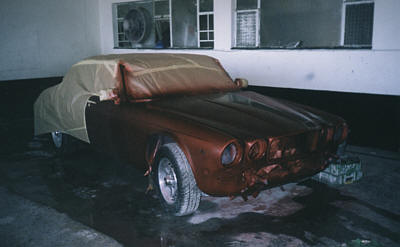 Finally, it goes red. This is before the clearcoat is sprayed.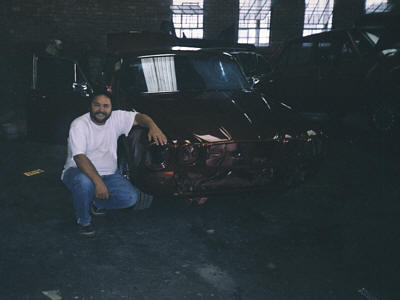 Nick Swart, proprietor of Dash Panelbeaters, with the car just before it goes to have the new engine put in.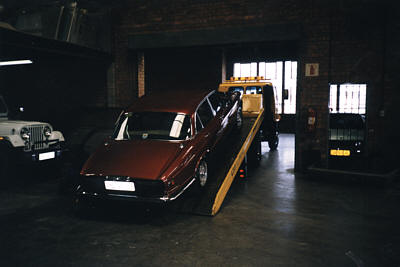 Shere Kahn is loaded onto the flatbed towtruck to be taken to Rivonia Auto.

Copyright ©1999 G R Adamson
Last updated: 10 April 2000