The Crumple Zone Gallery - Restoration
Auto Haus Panelbeaters turned out to be a bunch of useless incompetents. After I complained to the insurance company because Auto Haus had not started or even collected parts a month after the accident, the insurance company paid me out, and I took the car to Dash Panelbeaters, in Wynberg, Johannesburg.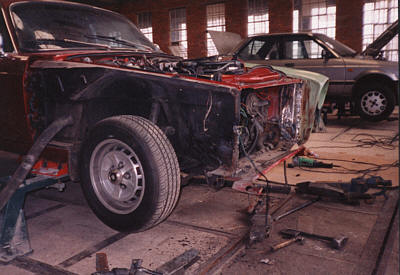 The suspension has been pulled straight.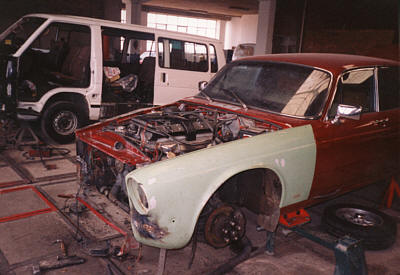 The fit of a replacement fender is checked.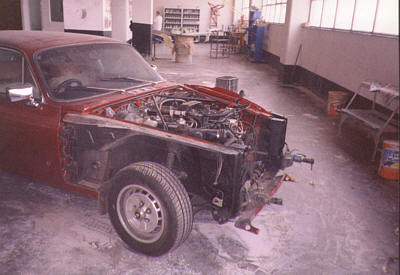 The front box sections to the sides of the radiator cradle have been straightened and sprayed with stonechip to prevent rust.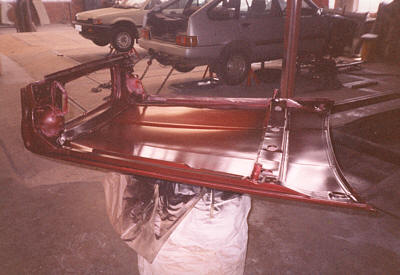 The replacement bonnet has been sprayed a first coat on the underside.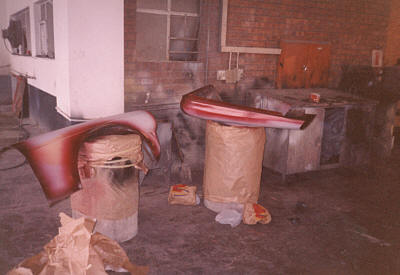 The edges of the fenders have been sprayed.

Copyright ©1999 G R Adamson
Last updated: 11 January 2000