Picture Gallery 2
Here are some more pictures of Shere Khan, taken just before the Annual Jaguar Club Concours in September 1999.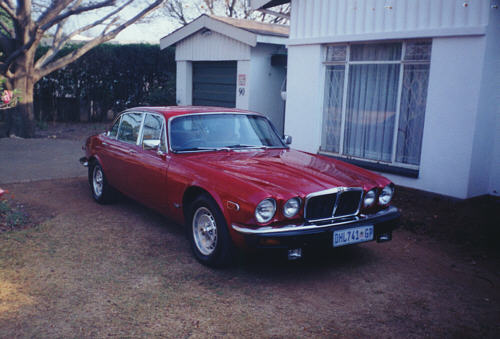 A rather nice front-quarter view.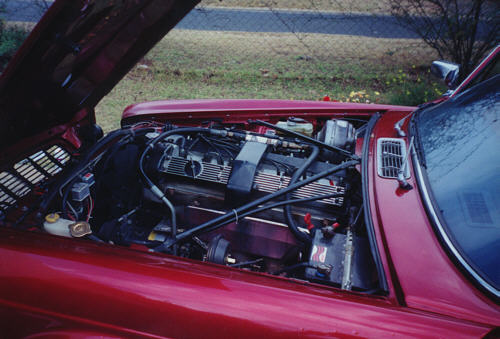 Here's a view of the engine compartment. In the centre foreground you can see the bellows for the factory fitted Speed-O-Cruise, and at the front of the engine compartment you can see the extra red-topped silver relay used for the driving/fog lights, alongside the normal brights relay.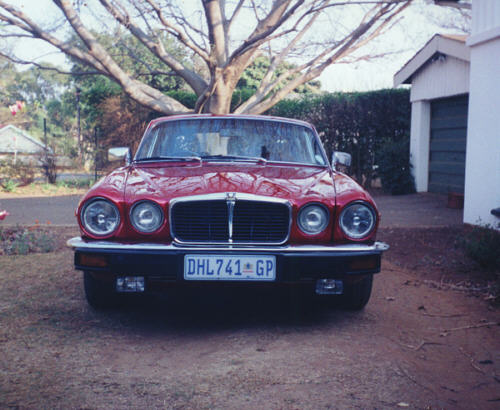 A good view from the front.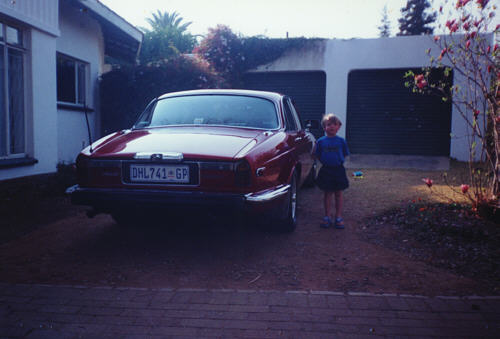 A rather dark view from the rear, with obligatory daughter.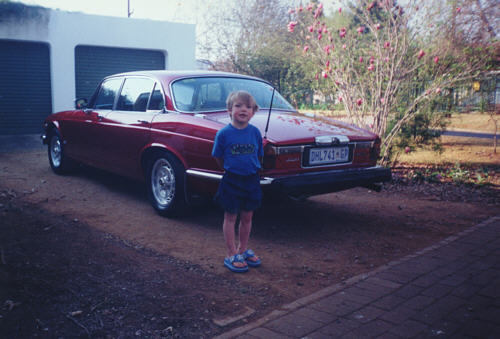 A view from the rear-quarter.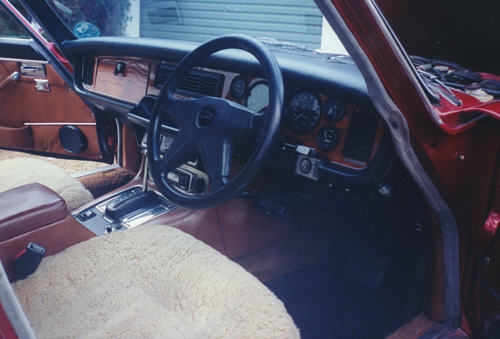 Here's a view of the front interior. Note the 4-spoke leather Momo steering wheel and sheepskin seat covers. On the far side you can see where the floor/sill carpeting was disintegrated - this has now been replaced.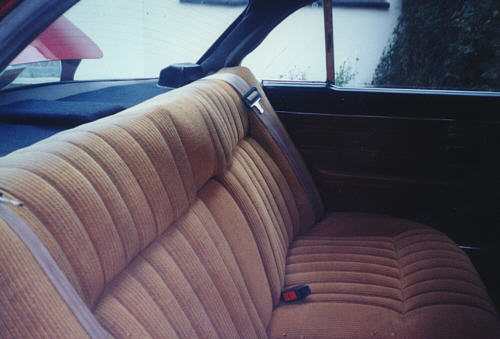 A view of the rear seat. Note the "thermally neutral" upholstery, and the black felt-covered rear dash.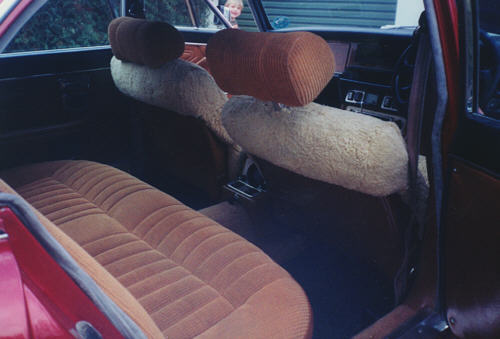 A different view of the rear seat, looking forward.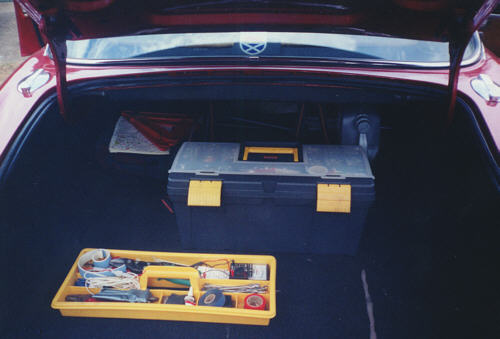 A picture of the boot, with toolkit open.

Copyright ©1999 G R Adamson
Last updated: 14 September 1999