From home
I live in a suburb of Roodepoort called Weltevreden Park. The particular area I live in consists mainly of fairly new developments, mostly of townhouse complexes, and all in all, it's a nice area.
Here's the view as I set out toward the entrance of our townhouse complex. There's not much in the way of decent trees around here yet, since the complex is only 6 years old.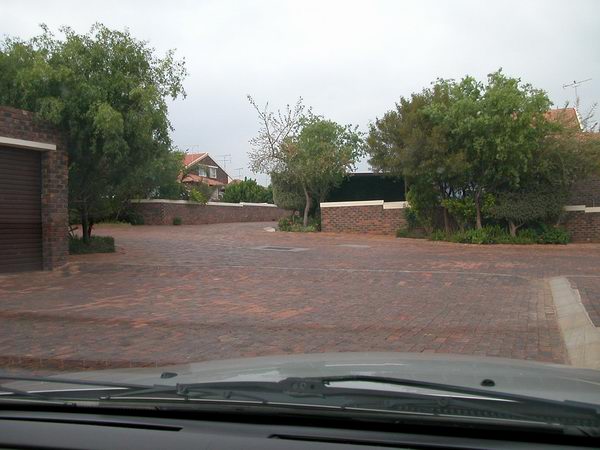 Heading down our road, you can see another couple of complexes...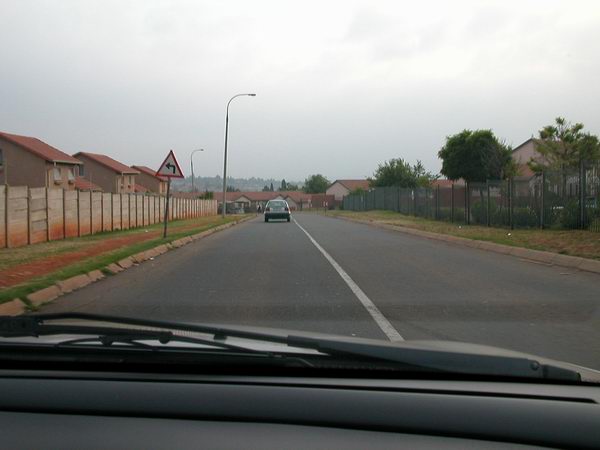 Around the bend. The green in the distance is all suburban areas, not a forest.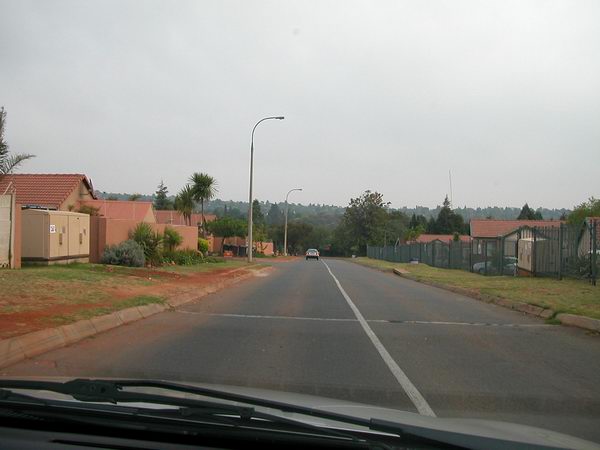 Here you can see why some areas are so green - there are plenty of trees about!