And back home
Up ahead is the Ridge Terrace shopping centre, a small centre that is the one we visit most frequently for daily essentials. In the background (looking roughly south-east) is the Northcliff ridge. Sometime I intend to go up there and get some nice photos from the top.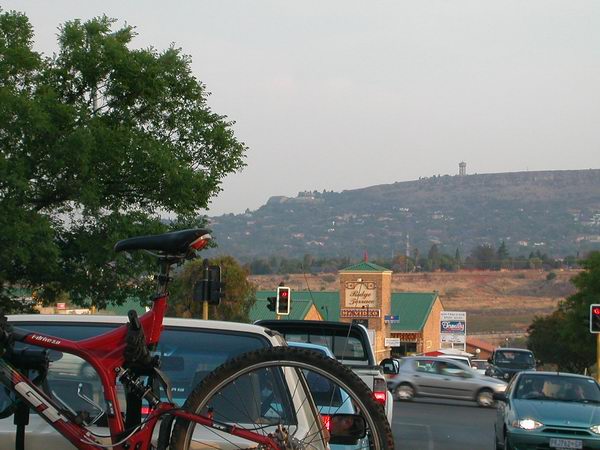 A bit further down the road, another view of the Northcliff ridge.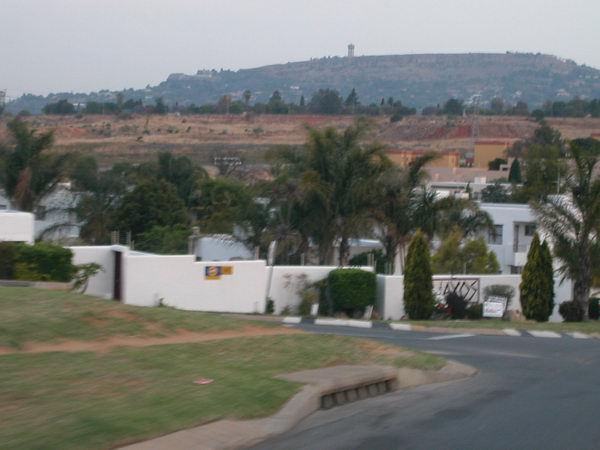 Back into the road we live in. Our complex is the one beyond the one directly to the right (which has colourful flowers at the entrance).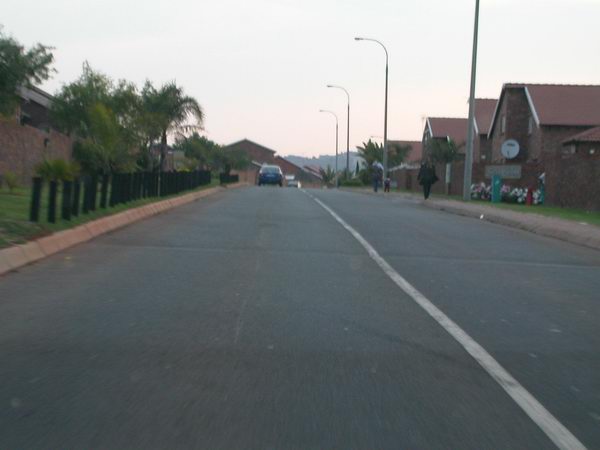 And finally, back to our townhouse! The white vehicle belongs to our very outdoorsy neighbour.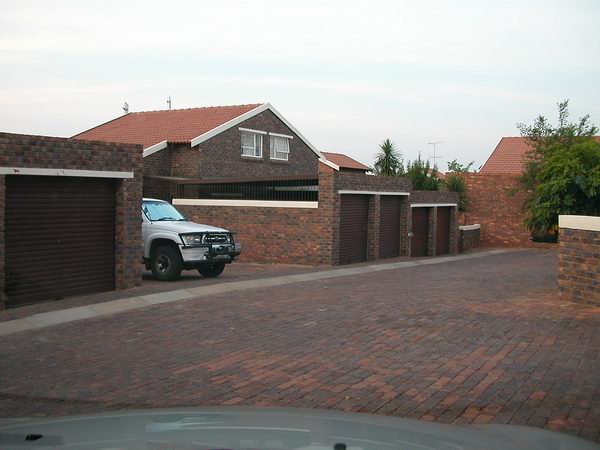 Hope you enjoyed the tour!