Randpark Ridge
On leaving our suburb, I head into the very green suburb of Randpark Ridge, along Dale Lace Avenue. There's usually a slight delay as I wait for cars turning off toward the freeway.
Here's where the road I'm on crosses Beyers Naude Drive, one of the major metropolitan roads.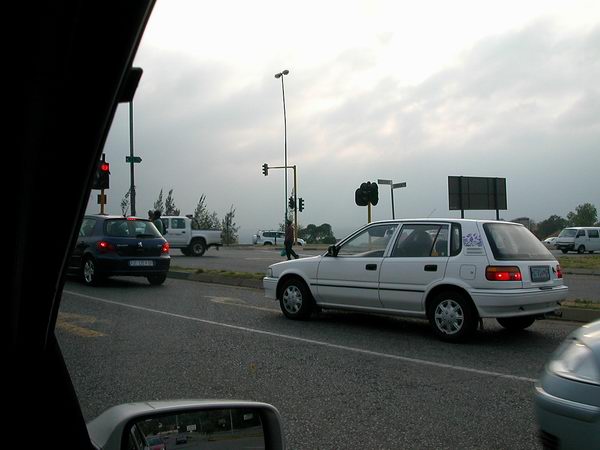 Here I head down Molopo Road, heading from Randpark Ridge into the suburb of Boskruin (and directly ahead, you can seen the "bos kruin" - the bushy, rocky hill).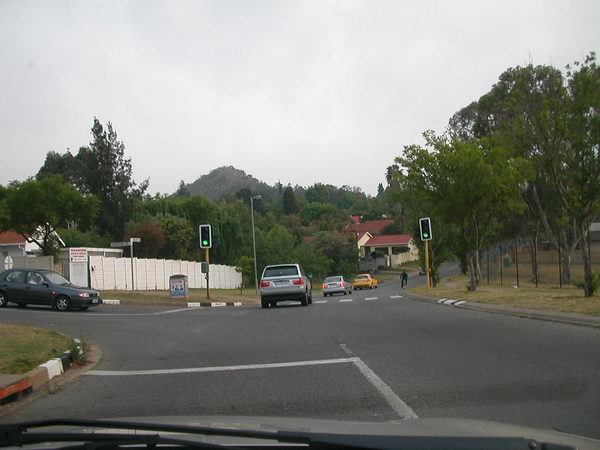 There's usually quite a bit of traffic when I turn on to Ysterhout (ironwood) Road...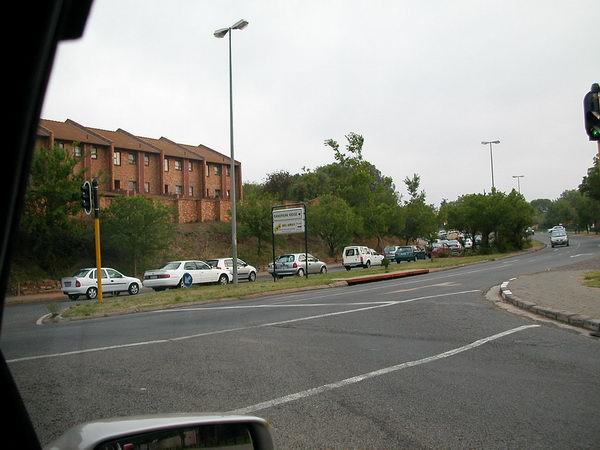 ...but it lightens up a bit after going though a couple of intersections.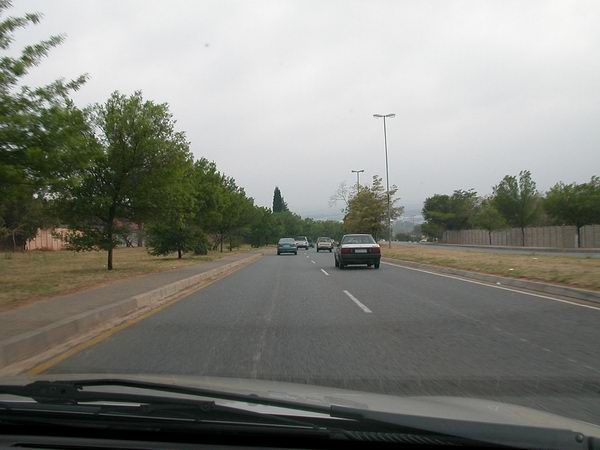 There's usually a bit more traffic at the next major intersection.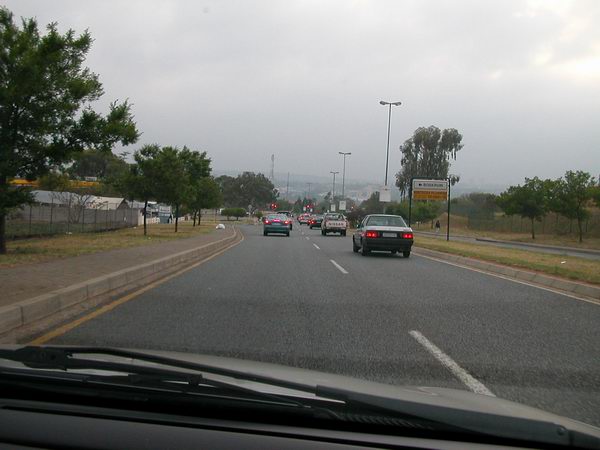 And the next. At this point, Ysterhout Road has changed names to President Fouche Drive.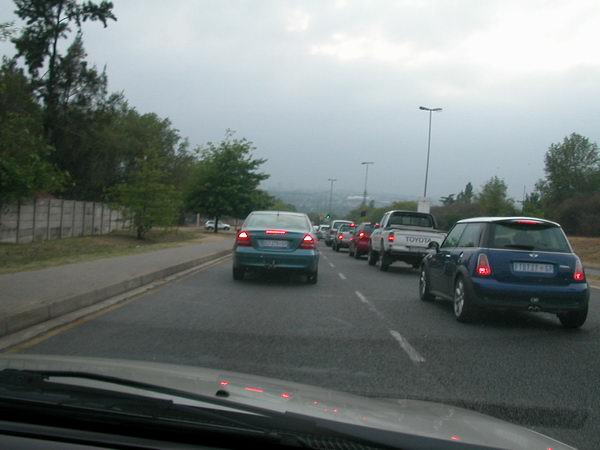 Past this, I head over a bridge over the N1 freeway, and I'm within the ring road.