Randburg
Heading into the centre of Randburg, I travel up Dover Street. The building visible in this picture is the office building where Michaela worked until September, and is colloquially known as "The Balrog Pits".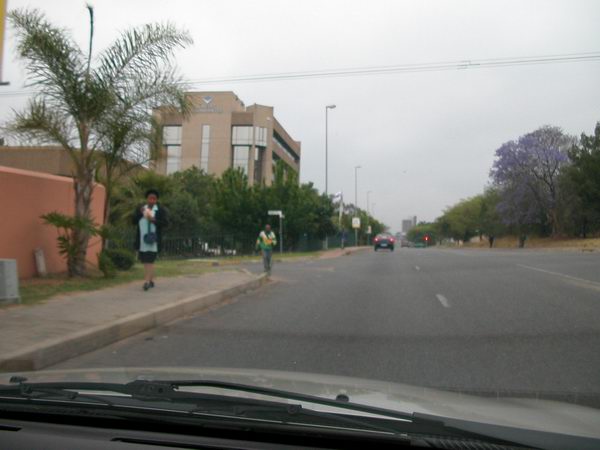 With the Balrog Pits directly to the left here, you can see the centre of Randburg in the distance. The purple trees at the end, by the way, are the Jacaranda trees so popular in these areas.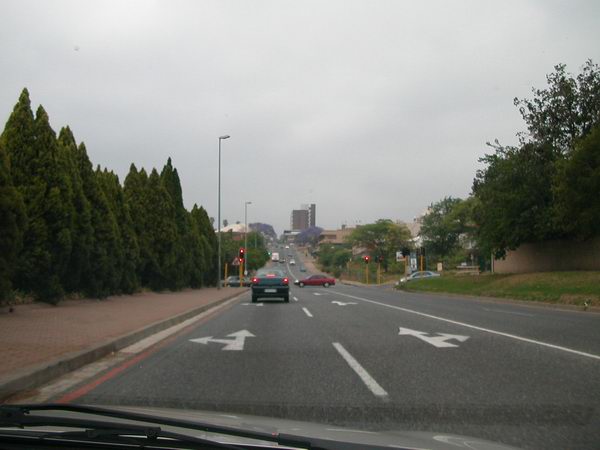 I turn right here into Hendrik Verwoerd Drive. One of these days, the name of the road will be changed - I'm not sure why it's still named after the "Architect of Apartheid".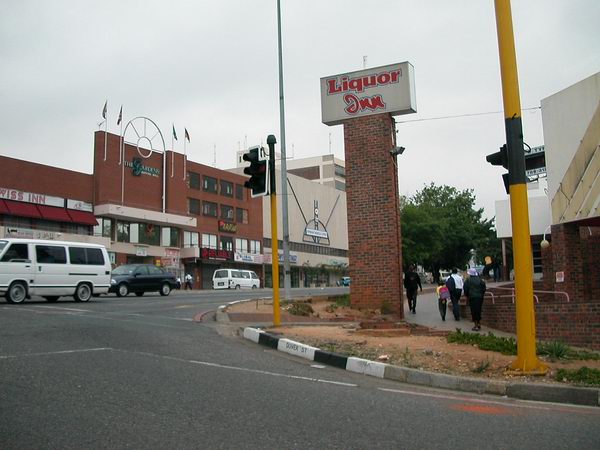 This particular part of Randburg is a really run-down section, not a nice-looking area at all. It's a taxi hub, so thousands of commuters tend to leave quite a bit of litter.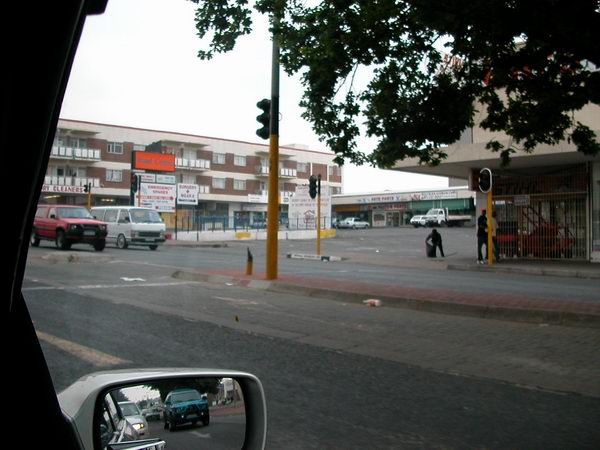 There's a fork in the road, and I head left, into Jan Smuts Avenue. Jan Smuts Avenue to give some perspective, runs right down to the central section of Johannesburg. One of South Africa's largest universities, the University of the Witwatersrand, is 1 Jan Smuts, and SA Breweries, one of the seven largest breweries in the world, is 2 Jan Smuts. Jan Smuts Avenue is the second-most expensive square on the South African version of the Monopoly board.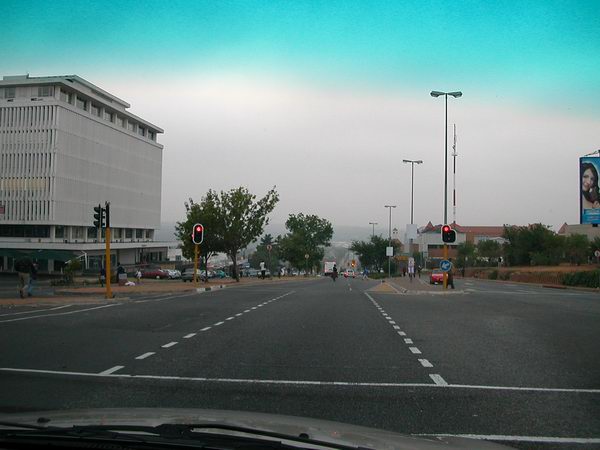 In the far distance, you can see the green hills near the centre of Johannesburg. You can't see too well, unfortunately, since the day was somewhat overcast.