Orange Grove to Linksfield
Orange Grove used to be a rather nice area. Nowadays it's overpopulated and a bit run down. I turn into Louis Botha Avenue briefly, and head east again, towards Linksfield. Louis Botha must be one of the worst places imaginable to live on. It's packed with minibus taxis, and they all blow their horns to attract passengers, so there's a continual din of blowing horns.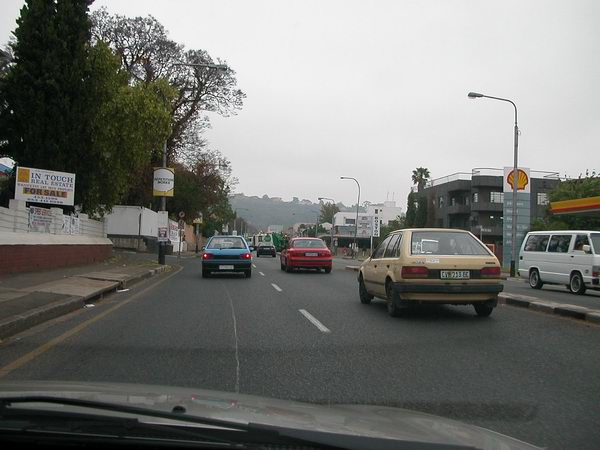 Heading through Orange Grove, I can see the ridge ahead. In one of the houses up there, I believe, is where there was a shootout with one of the members of the Stander Gang about 20 years ago, as shown in the movie "Stander" (much loved by Michaela since it stars Thomas Jane).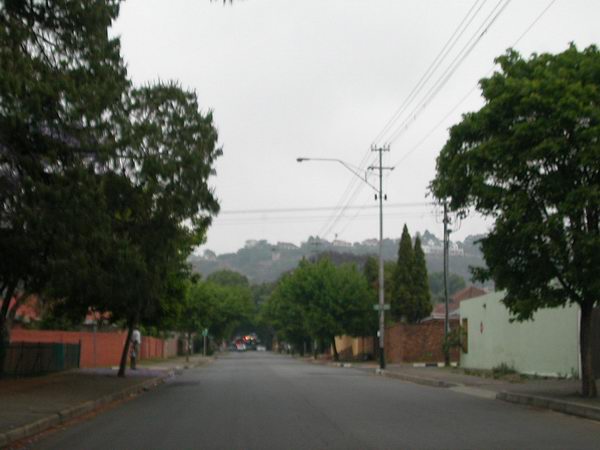 Then I get into what will become Linksfield Road, I think, heading toward the suburb of Linksfield.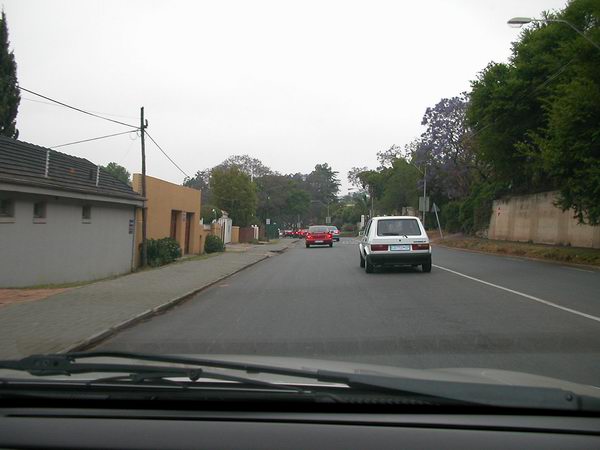 There's usually a slight delay as I pass King David School, as many people are dropping their children off. The school is directly to the right here.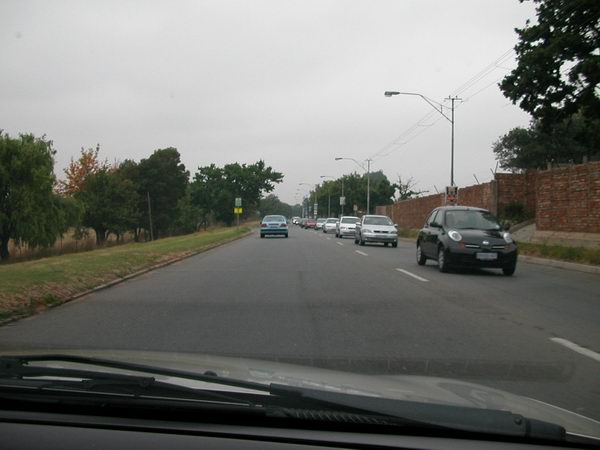 I'm close to work at this point. The Linksfield Golf Course is to the left, and I'll be turning right shortly. If I carried on along this road, I would cross over the N3 freeway (the eastern edge of the ring), and head off into the town of Edenvale.