Ferndale
Once inside the ring road area, I head towards Randburg.
This picture here shows the exam hall where I will be writing my exams shortly. The exam hill is well hidden - it's the building just berely visible behind the tallest light pole to the right of the picture. The Walter Sisulu hall is normally a hall for sports events and the like, but is used by Unisa as a regional exam centre during exam times.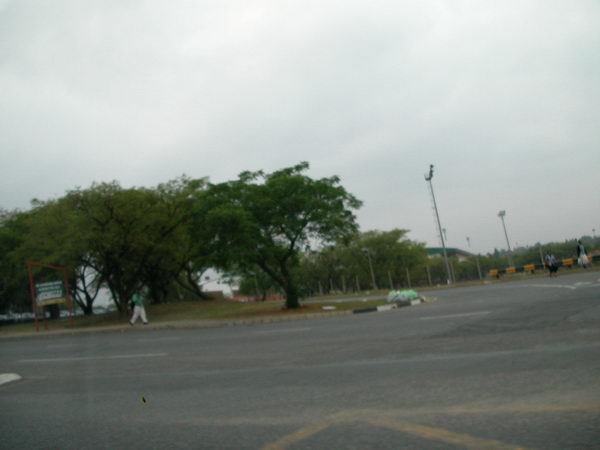 Next is the intersection of President Fouche (which I'm on) and Hans Strydom Drive, one of the major roads in Randburg.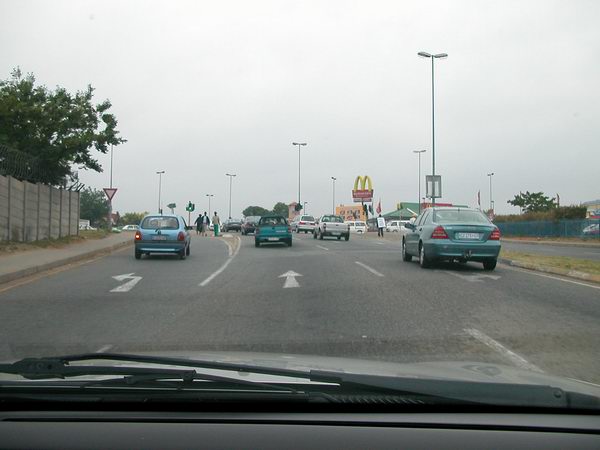 Once over the intersection, President Fouche changes names to Hill Street, and heads down the hill into Randburg via the suburb of Ferndale.
I take a turn into York Avenue, heading towards Morgan's nursery school.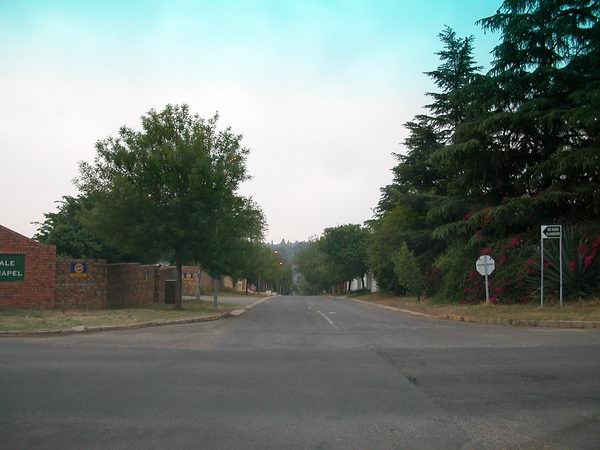 At the nursery school, I drop Morgan off. He looks cheerful because it's time for Second Breakfast - porridge!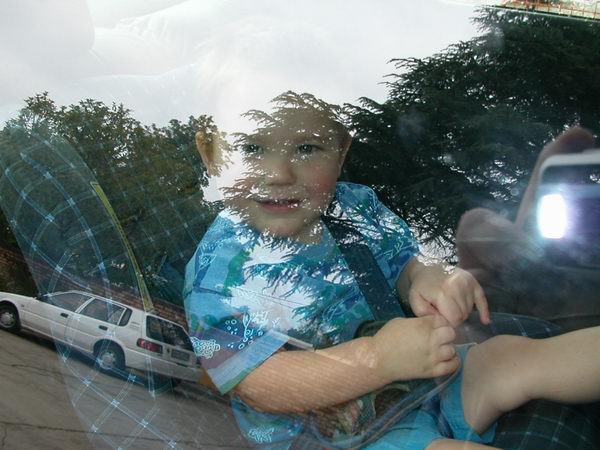 After leaving the nursery school, I head back toward Randburg centre.