Back home - Balfour Park to Melrose
Heading off back home in the afternoon, I took the other route. Unfortunately, I didn't think to take pictures until I'd travelled a bit. So this story resumes not long after I have passed the Balfour Park shopping centre and the intersection of Athol Road with Louis Botha Avenue. I've basically only been on one road up this point, though it's changed names at least four times.
The is Knox Street. Many years ago, when I was young and very, very foolish, I actually drove down this suburban road one night at 160kph.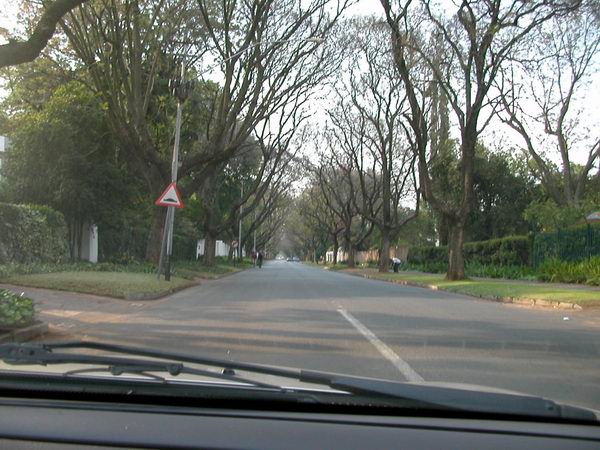 From Knox, I get into Corlett Drive. Here I pass under the M1 freeway at a point a few kilometres north of where I passed over in the morning.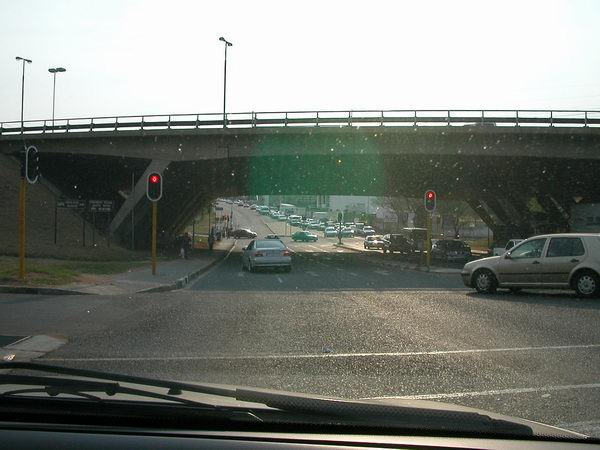 Still on Corlett Drive, you can see the Wanderers cricket grounds ahead and to the right.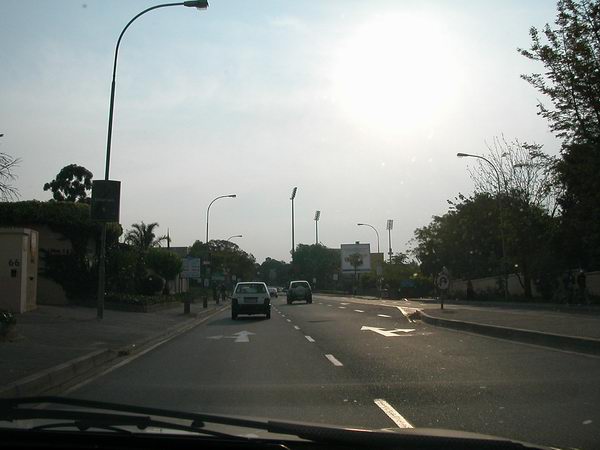 At the junction of Corlett and Oxford Road, I saw this beggar with a rather amusing sign, reading "Are you going to give me money or should I fake a limp. No Bull$hit". Yeah, I ended up giving him a couple of coins.