The USAF Aircraft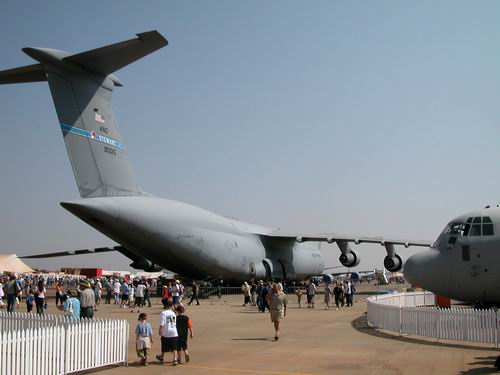 A closer view of the Galaxy's huge tail.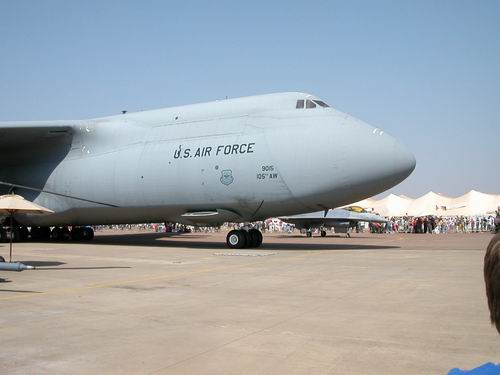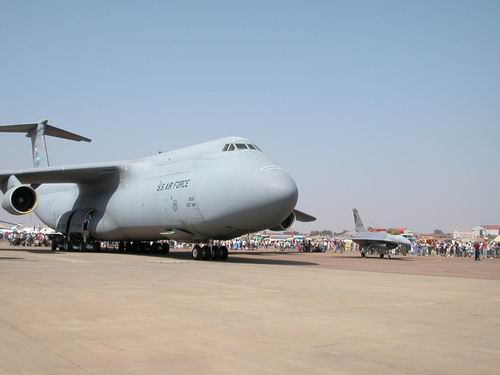 The nose of the Galaxy. You can see how tiny the little F-16 is beside it.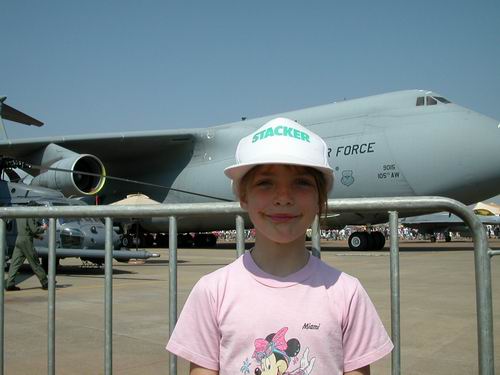 Heather with Galaxy behind.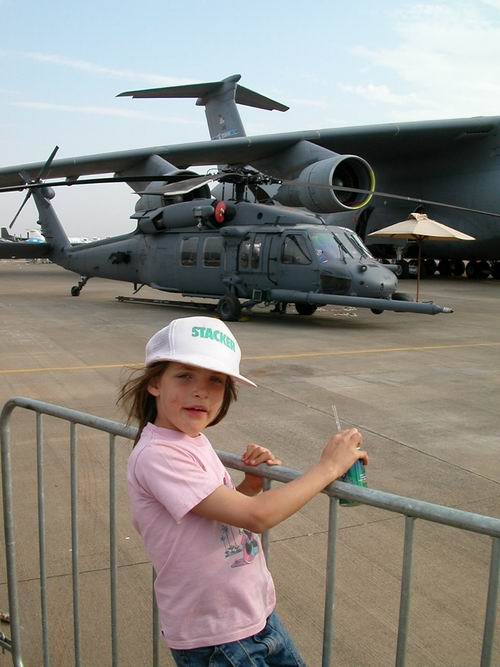 Heather asked the US ground-crew leader if America was at war with South Africa...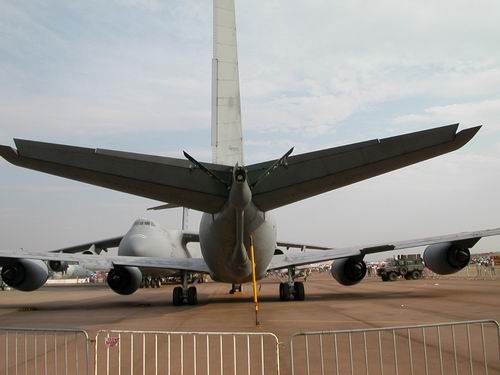 The tail-end of the KC-135 tanker.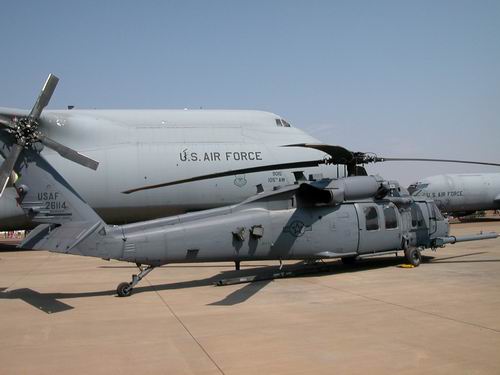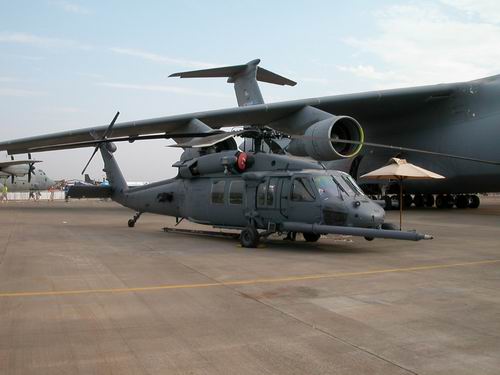 A couple of view of the Pavehawk air/sea rescue chopper. The long probe at the front is for in-flight refuelling, and these Pavehawks can basically stay out as long as the crew can handle it. This unit was involved in the attempted rescues dramatised in the movie "The Perfect Storm".