Stationary Display Aircraft
There were a number of non-flying aircraft on display.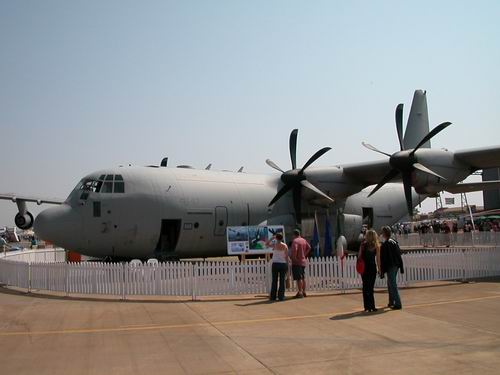 A C-130 Hercules cargo plane. Interesting propellers there...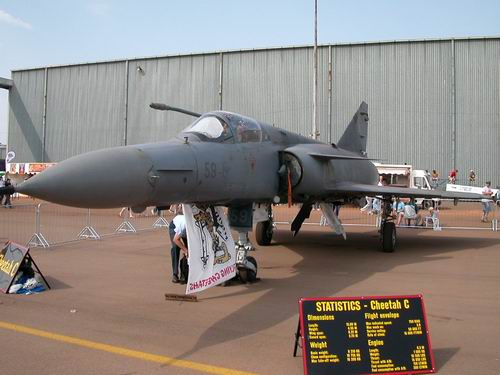 The Cheetah. Basically, a South African rebuilt Mirage III that seems to be a near-exact copy of the Israeli Kfir.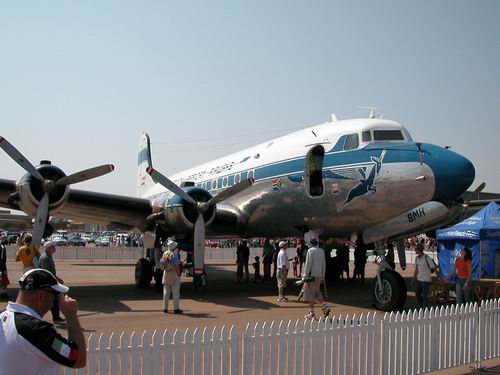 A South African Airways DC-4, used in the '50s.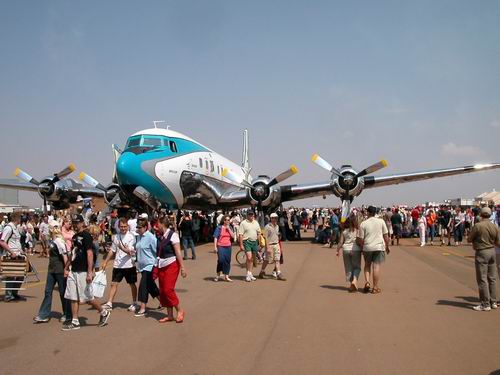 A Namibian DC-6 in absolutely beautiful condition.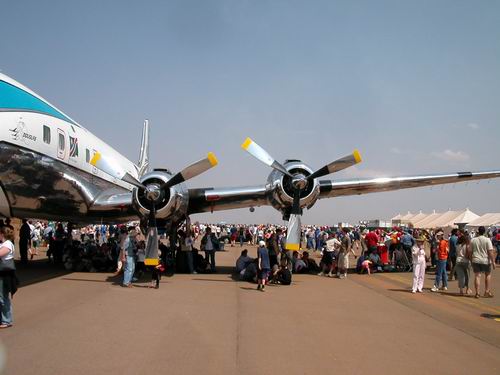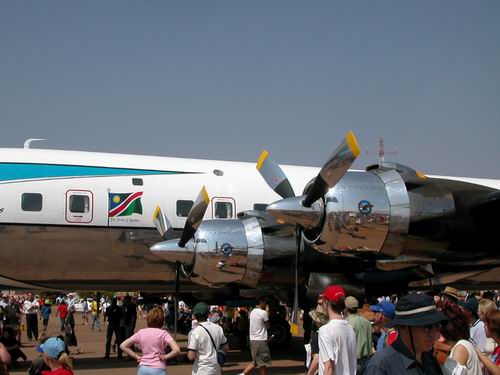 The cowlings of those Pratt & Whitney radial engines was polished to an incredible shine.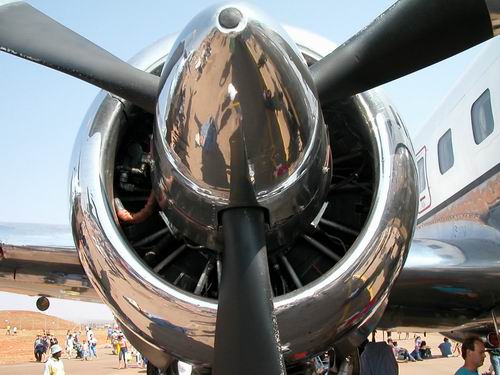 The propeller hub and cowling, mirror-like.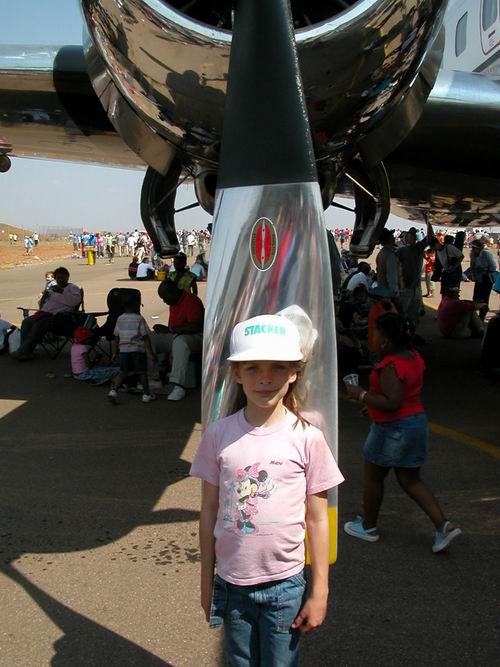 To give an idea of scale, Heather in front of one of the propeller blades.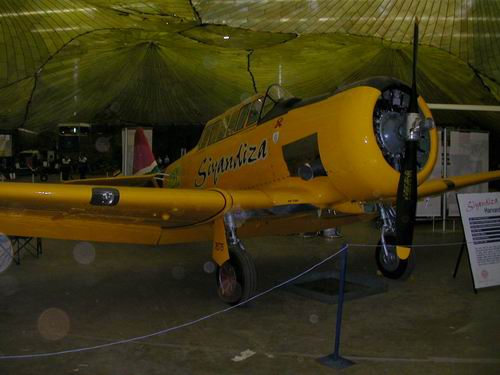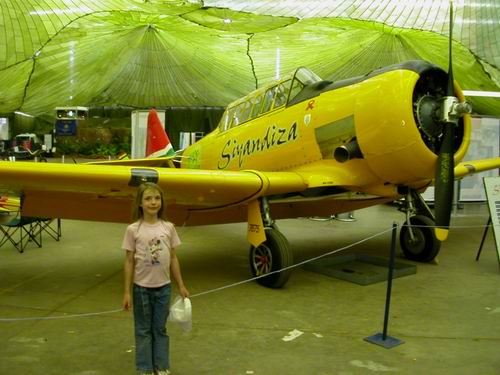 In one of the halls was this brightly-painted Harvard trainer. The Harvard, used for decades by the SAAF for training, was better known to Americans as the North American T-6 Texan. I grew up new Rand Airport, where they were services, and got to see them close-up many times.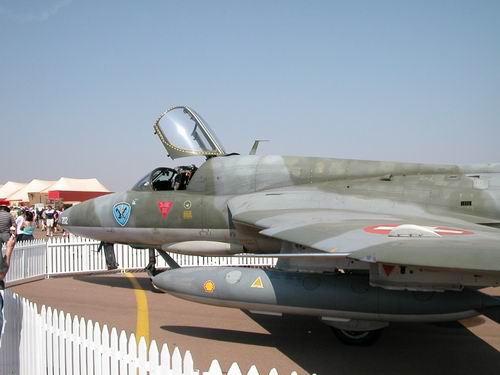 A venerable old Hawker Hunter. One of these had a flight during the day, and they sounded really strange - the roar of the jets was preceded by a peculiar "whoooorrrrr" sound.